4 WAYS TO INCREASE PROFIT
4 Ways To Increase Your Profit With Content Marketing
Everywhere you turn, the "experts" are telling you you need to be blogging, creating podcasts, or starring in your own video series. "Content is king," they say.
But while you're busy churning out content, you're probably also a bit worried about how all this work is going to translate into more sales. Likely, it hasn't yet.
Content marketing helps you find new leads, build stronger relationships, and prove the value your business has to offer. But it's not magic. You still need to create a smart path from content marketing to sales conversation to purchase.
This is the path I use:
1. Start with great content — with a plan.
Most of the time, I write about whatever is on my mind. If my audience seems to be asking a certain question, I'll answer that. If I see people being led down the wrong path, I'll correct them. If something interesting happens in the news, I'll respond to that.
But when I'm ready to generate sales, I make a plan. First, decide what purchase you want your content marketing to inspire. This is not a time to be vague. Choose something your business offers specifically — not a category of products or services but the individual product or service itself.
Then, come up with the message you want to use to sell it. Think about the value it creates for your customers. Think about how it's different than other options on the market. Choose the one message you're going to use to show people that this is the product for them.
Create great content on that theme or leading your prospects to that message. This might be a single blog post, multiple emails, or a video presentation.
You aren't asking for a sale here, just laying the foundation for your pitch.
2. Make your pitch.
After you've shared some great content that prepares your audience to make a buying decision, make your pitch. Use the message that you devised in step 1 to focus your prospects on your offer.
This is your first opportunity to make a sale: be direct.
Don't worry about offending your audience or being "salesy." You're in business, these people are following you for a reason. If you don't make an offer at some point, they'll lose interest.
The best place to make a pitch online is through email marketing. Don't rely on social media to make sales for you. Go straight to the inbox — that's where most of your content should be going, too!
3. Actively sell your product or service.
Yes, this is a separate step. Your initial pitch is just one aspect of the sales conversation. Most people need to see something many, many times to decide to buy it. If you don't take advantage of the "active selling" phase, you lose out on all the people who aren't impulse buyers — and that's most of them.
You can actively sell your product or service through more content marketing. This time, your content will include additional pitches or mentions of what you're offering.
You can also offer information calls, create Frequently Asked Question emails, or share testimonials. Again, landing this content in your customers' inboxes is your best bet for results.
4. Make your final pitch.
After all that selling, it can be tempting to skip the final step. Certainly if people wanted to buy your product or service they would have by now, right? Wrong.
In my experience, an additional 50%+ of total sales will happen after the final pitch. I like to send out an email about 24 hours before I end the selling period.
Now, your final pitch will work best if you focus on both your customers' around what you're offeringanda time-bound offer. Maybe you've got a bonus or a discount that expires at a certain time. Maybe there is a limit to how many people you can take at a time. Maybe you only offer this product or service at certain times throughout the year.
Bonus: Follow up.
Just because you've made your final pitch doesn't mean you're somehow off the hook. Smart content marketers know that one pitch can open the door to whole new opportunities.
You might start this process over again with the people who didn't buy your first offer and pitch them something else (maybe something more accessible and less expensive or maybe something higher touch and done-for-you). Or, you might keep them up to date on the stories of a few of the clients or customers who did decide to purchase from you. Of course, you could continue just creating great content knowing that the people who have already gone through this sales conversation once will be far more receptive to your pitch the next time.
Content marketing can help attract new leads, turn those leads into trusted relationships, and make people interested in buying whatever you have to offer. But it won't seal the deal. By using this 4 step system for turning content into sales, you can ensure you have customers waiting for you to take their money whenever you want to.
Tara Gentile is a member of the DailyWorth Connect program.
Video: 4 Ways To Increase Profit in Draft Beer Sales
4 Ways To Increase Your Profit With Content Marketing images
2019 year - 4 Ways To Increase Your Profit With Content Marketing pictures
4 Ways To Increase Your Profit With Content Marketing forecast photo
4 Ways To Increase Your Profit With Content Marketing pics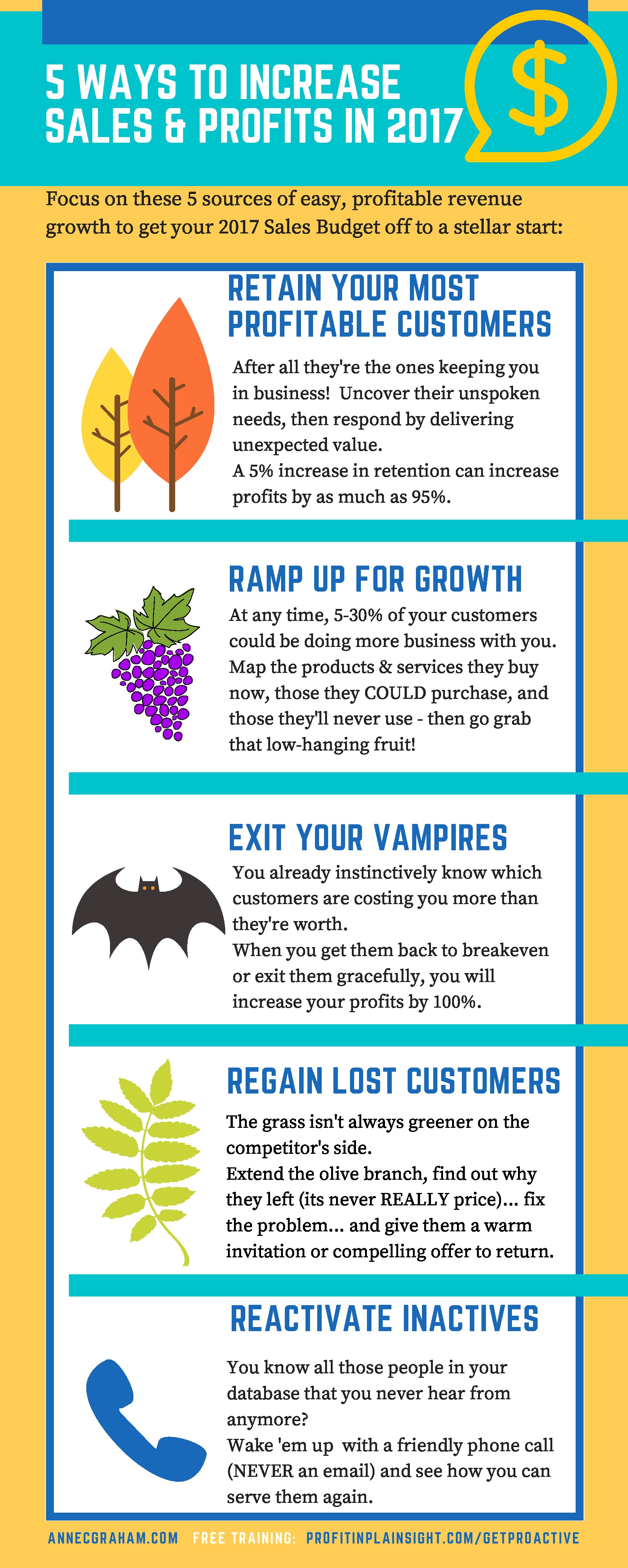 4 Ways To Increase Your Profit With Content Marketing new picture
pictures 4 Ways To Increase Your Profit With Content Marketing
Watch 4 Ways To Increase Your Profit With Content Marketing video
Communication on this topic: 4 Ways To Increase Your Profit With , 4-ways-to-increase-your-profit-with/ , 4-ways-to-increase-your-profit-with/
Related News
How to Prevent Your Dog from Becoming Carsick
Gardasil 9
How to Promote Teamwork at Your Workplace
12 Surprising Statistics About the BeautyIndustry
Bella Hadid Just Ditched Her Brand-New Bob for Insanely LongExtensions
How To Use Saw Palmetto To Prevent Hair Loss
Gorgeous DIY Oscar-esque Metallic Eye Makeup
Diane von Furstenberg Partied Hard at NYFW Fall 2019
Donna Karan SpringSummer 2015 Collection – New York Fashion Week
10 Best Shoes To Wear With Leggings
Tips for Generating Your Big Idea – How To Get Inspired
Date: 18.12.2018, 16:59 / Views: 51341
---