Fondant au chocolat - Chocolate dessert
For Parties, Edible Decor, Cooking, Dessert
The recipe for the popular dessert Fondant au chocolat
Fondant au chocolat is a classic and quite popular dessert. Romantic, you can even say erotic. Very pleasant to taste and easy to prepare! Pamper your loved ones for Valentine's Day.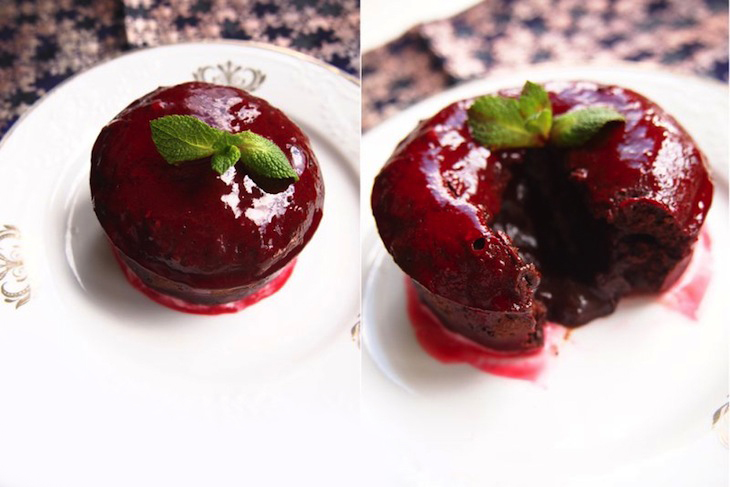 Ingredients for 2-3 servings:
100 grams of the most bitter chocolate
60 grams of oil
2 large eggs
50 grams of sugar
35 grams of flour
1/3 h / l vanilla extract
a pinch of salt
Strawberry sauce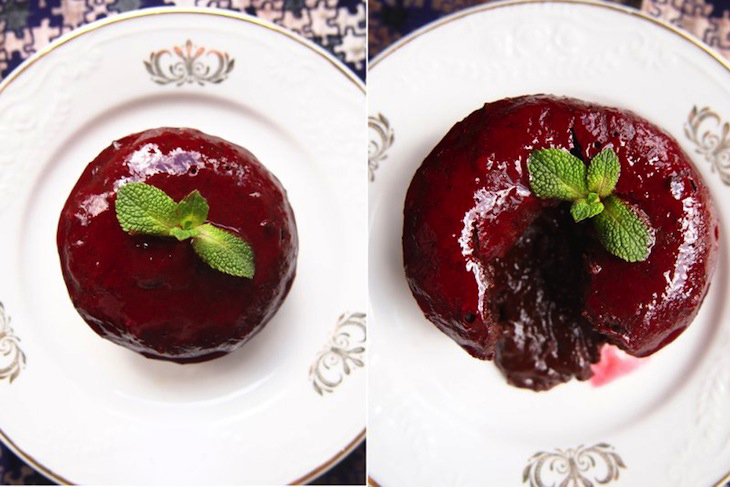 How to cook
Fondant au chocolat:
Melt chocolate and butter in a water bath.
In a bowl, beat eggs with sugar and vanilla, add melted chocolate with butter and a pinch of salt. Mix thoroughly.
Pour the sifted flour and mix again well - until smooth
Dough the batter over oiled and cocoa-coated molds
Bake at 210 degrees C for 10 minutes. let it cool for about 5 minutes, and then gently turn it over on the plate, pressing the plate to the mold.
Serve stewed in strawberry sauce or fruit with ice cream or cream.
Related News:
Fan of wooden sticks
Snowman - Christmas tree toy
We decorate the old cabinet
What to give for Valentine's Day
Spear for sport or hunting small animals